Industries and organizations have long used a variety of sensors, but the advent of the Internet of Things has taken sensor development to a new high level. Namely, IoT sensors.
In a broad sense, sensors are devices that detect and respond to changes in the environment. Input can come from a variety of sources, such as light, temperature, motion, and pressure. Sensors output valuable information, and if they are connected to a network, they can share data with other connected devices and management systems.
IoT platforms provide a variety of intelligence and data through different sensors. They are used to collect data, push data and share it with the entire network of connected devices. All of this collected data allows devices to operate autonomously and the entire ecosystem is becoming "smarter" every day.
By combining a set of sensors and a communication network, devices can share information with each other and improve their effectiveness and functionality. IoT sensors have become the key to improving operational efficiency, reducing costs and enhancing worker safety. Let's take a look at some of the sensors that are widely used in the IoT world.
Temperature sensors
Temperature sensors measure heat energy in a heat source, and they are able to detect temperature changes and convert these changes into data. Machinery used in manufacturing processes often requires that the environment and equipment temperatures be at specific levels to keep them in optimal condition. Similarly, in agriculture, soil temperature is a key factor in crop growth and affects yields.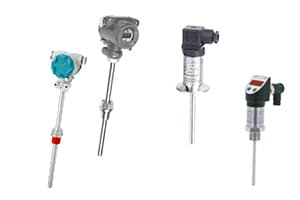 Humidity sensors
Humidity sensors measure the amount of water vapor in the air or other gaseous atmosphere. Humidity sensors are commonly found in heating, ventilation and air conditioning (HVAC) systems in industrial and residential applications. They can be found in many other areas, including industrial manufacturing, hospitals and weather stations, for process detection, reporting and forecasting weather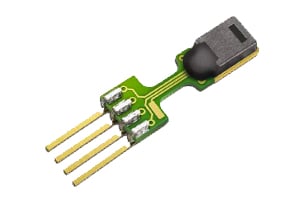 Pressure sensors
Pressure sensors sense changes in gases and liquids. When the pressure changes, the sensor detects these changes, converts them into electrical signals, and communicates them to the connected system. Common use cases include leak testing, which can be the result of attenuation. Pressure sensors are also useful in the manufacture of water systems, and in the maintenance of heating systems, as it is easy to detect fluctuations or drops in pressure.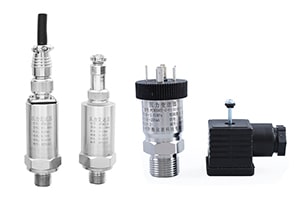 Liquid level sensors
Liquid level sensors are used to detect the level of substances including liquids, powders and granular materials. Many industries, including oil manufacturing, water treatment, and beverage and food manufacturing plants, use liquid level sensors. Waste management systems provide a common use case, as level sensors detect the level of waste in trash cans or bins.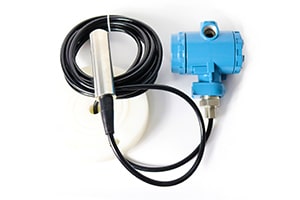 The best use cases for water level sensors are fuel metering and levels in open or closed containers, sea level monitoring and tsunami warning, cisterns, medical equipment, compressors, hydraulic cisterns, machine tools, beverage and pharmaceutical processing, high or low level detection, etc.
Water quality sensors
Water quality sensors are mainly used for water quality testing and ion monitoring in water distribution systems.
Water is practically everywhere. These sensors play an important role in monitoring water quality for different purposes. They are used in various industries, especially in water treatment.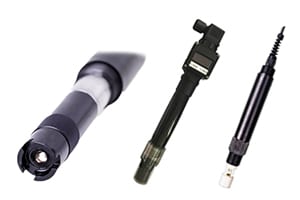 The following is a list of the most commonly used water sensors.
pH sensors: Used to measure the pH of dissolved water, indicating whether it is acidic or alkaline (basic).
Oxygen Reduction Potential Sensors: ORP measurements provide insight into the level of oxidation/reduction reactions occurring in a solution.
Conductivity sensors: Conductivity measurements are performed in industrial processes, primarily to obtain information about the total ion concentration (i.e., dissolved compounds) in an aqueous solution.
Residual Chlorine Sensor: It measures the residual chlorine (i.e. free chlorine, monochloramine and total chlorine) in water and is widely used as a disinfectant because of its efficiency.
Total Organic Carbon Sensor: The TOC sensor is used to measure organic elements in water.
Turbidity sensors: Turbidity sensors measure suspended solids in water and are commonly used for river and stream metering, wastewater and effluent measurements.
Proximity sensors
Proximity sensors are used for non-contact detection of objects in the vicinity of the sensor. These types of sensors typically emit radiation beams such as electromagnetic fields or infrared rays. In retail, proximity sensors can detect movement between a customer and the product he or she is interested in. The user can be notified of any discounts or special offers on products located near the sensor. Proximity sensors are also used in shopping malls, stadiums and airport parking lots to indicate parking space availability. They can also be used on assembly lines in chemical, food and many other types of industries.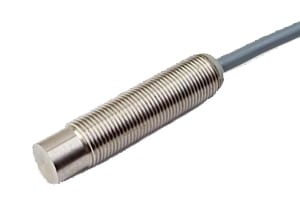 Accelerometer sensors
Accelerometers detect the acceleration of an object, which is the rate of change of the object's velocity relative to time. Accelerometers can also detect changes in gravity. Use cases for accelerometers include smart pedometers, monitoring driving fleets, cellular and media devices, vibration measurement, automotive control and detection, aircraft and aviation industries, and industrial and construction sites. They can also be used as anti-theft protection, alerting the system when an object that should be stationary moves.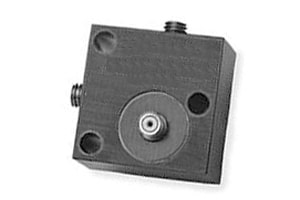 Gyroscope sensors
Gyroscope sensor measures angular rate or velocity, usually defined as a measurement of velocity and rotation about an axis, and is a device primarily used for navigation and measuring angular and rotational velocity in the 3-axis direction. Use cases include automobiles, such as car navigation and electronic stability control (anti-skid) systems. Other use cases include motion sensing for video games, camera shake detection systems and robot control, and drones.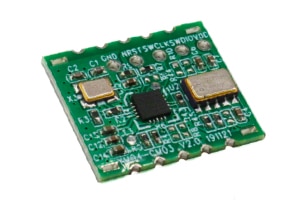 Gas sensors
Gas sensors monitor and detect changes in air quality, including the presence of toxic, combustible or hazardous gases. Industries that use gas sensors include mining, oil and gas, chemical research and manufacturing. A common consumer use case is the familiar carbon dioxide detector used in many homes.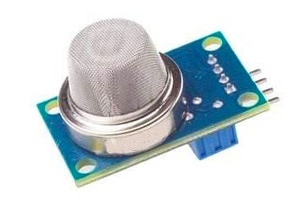 Infrared sensors
Infrared sensors sense features of the surrounding environment by emitting or detecting infrared radiation. They can also measure the heat emitted by objects. Infrared sensors are used in a variety of different IoT projects, including healthcare, as they simplify the monitoring of blood flow and blood pressure. TVs use infrared sensors to interpret the signals emitted by remote controls.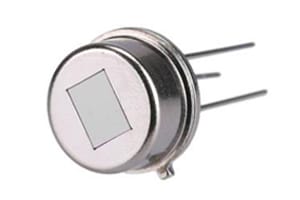 Other common uses include home appliances and remote controls, breath analysis, infrared vision (i.e. visualizing heat leaks in electronic devices, monitoring blood flow, art historians looking under layers of paint), wearable electronics, optical communications, non-contact based temperature measurement, and automotive blind angle detection.
Optical sensors
Optical sensors convert light into electrical signals. Optical sensors have many applications. They are able to monitor electromagnetic energy, including electricity and light. In the automotive industry, vehicles use optical sensors to identify signs, obstacles, and other things that drivers will notice when driving or parking. Optical sensors are playing an important role in the development of driverless cars. Optical sensors are very common in smartphones. For example, ambient light sensors can extend battery life. Optical sensors are also used in biomedical applications, including respiration analysis and heart rate monitors.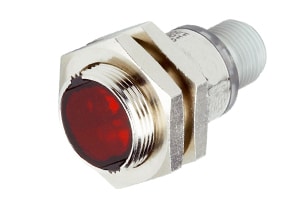 MYTHINGS IoT sensor
MYTHINGS Smart Sensors are stand-alone, battery-powered, multi-purpose IoT sensors that allow you to capture critical data points such as acceleration, temperature, humidity, pressure and GPS. smart sensors are integrated with the MYTHINGS library, a hardware-independent, small footprint, power-optimized code library using the MIOTY (TS-UNB) low-power WAN protocol The intelligent sensors are integrated with MYTHINGS, a hardware-independent, power-optimized code library using the MIOTY (TS-UNB) low power WAN protocol. This allows real-time interaction with the robot.